■

Northern Okinawa (Onna/Nago/Motobu/Nakijin)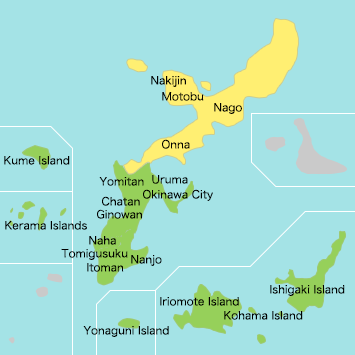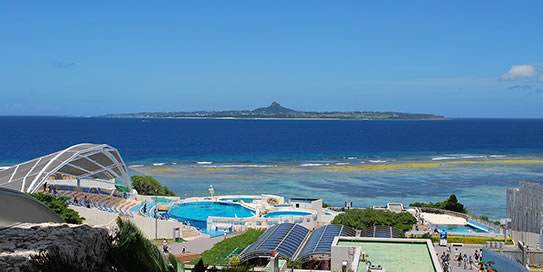 Okinawa Churaumi Aquarium (inside Ocean Expo Park)
See many different creatures on display that you can only find here.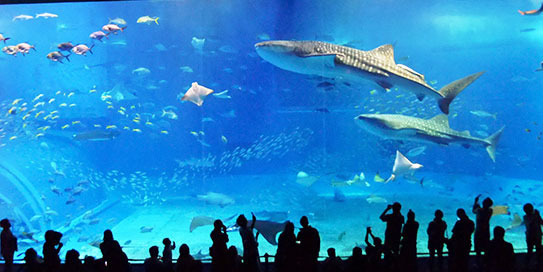 Ocean Expo Park
A sightseeing area with multiple attractions including beaches and the Okinawa Churaumi Aquarium.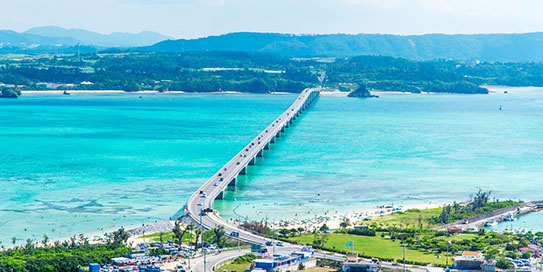 Kouri Bridge
With a total length of 1,960 m, this bridge offers incredible views of the ocean on the way to Kouri Island.
■

Central Okinawa (Ginowan/Chatan/Okinawa City/Uruma/Yomitan)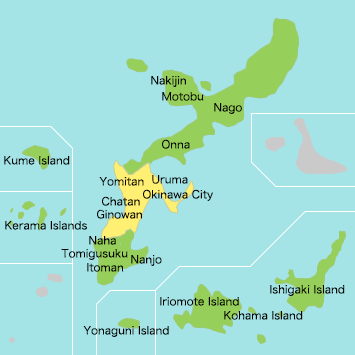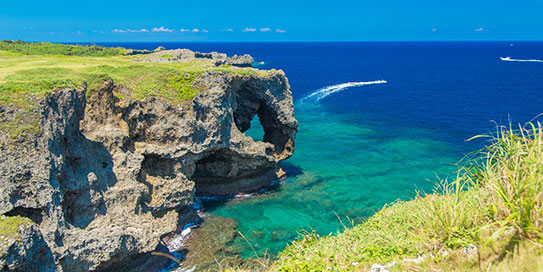 Cape Manza
Incredible cliffs of raised coral blend with a beautiful view of the East China Sea. The view at sunset is particularly beautiful.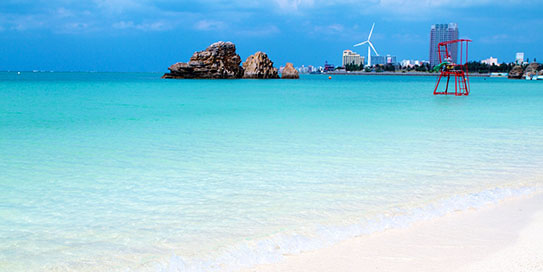 Araha Beach
A 600-m long white sandy beach located in Araha Park.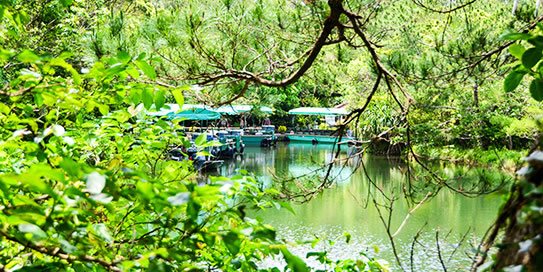 Bios on the Hill
Spreading over a vast area, this botanical park allows visitors to experience the ecosystem of Okinawa throughout the seasons of the year. In addition to enjoying the forest on footpaths, visitors can also ride boats and water buffalo-drawn carts.
■

Naha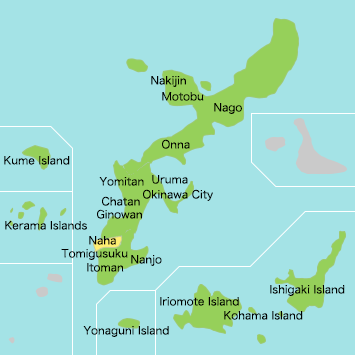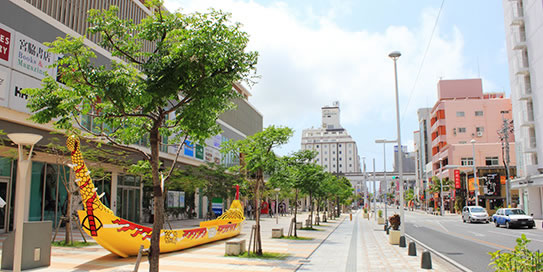 Kokusai Dori
Full of everything from traditional crafts to the latest brand goods, its proximity to Naha Airport lets visitors enjoy shopping right up until they are ready to head home.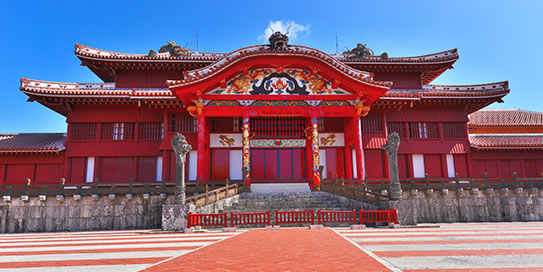 Shuri Castle
The remains of the castle that was a political and cultural center in the days of the Ryukyu Kingdom.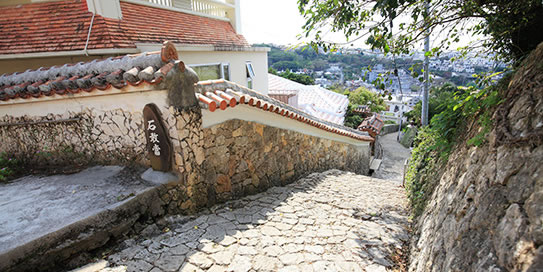 The Stone-Paved Road of Kinjo-cho (2 Kinjo-cho, Shuri, Naha, Okinawa)
A road paved with Ryukyu limestone starting from Shuri Castle. Its incredible scenery makes it a perfect place for a stroll.
■

Southern Okinawa (Itoman/Tomigusuku/Nanjo)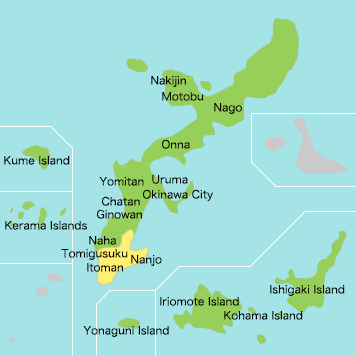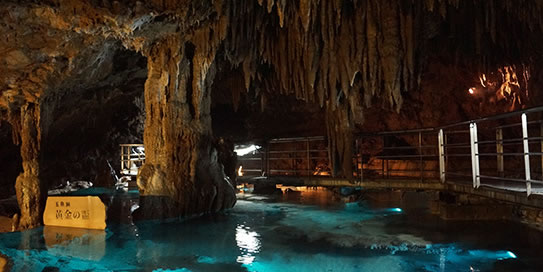 Gyokusendo Caves
These caves are located inside the Okinawa World Theme Park. The mysterious caves have been cut through Ryukyu limestone over an incredible period of more than 300,000 years.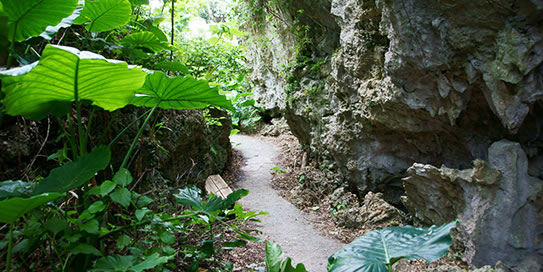 Valley of Gangala
Full of pristine nature, this subtropical forest lets visitors reflect on themes of "nature" and "life."
*Disclaimer: Prices shown are lowest available room rates per person per night based on double occupancy as per 2017/05/15. Prices may vary from those listed above depending on room type, number of guests staying, schedule, and availability.