14 Ways to Have a Happy New Year in Japan
New Year's, or "Oshogatsu", is without a doubt the biggest holiday in Japan. Spanning from the 29th of December to the 3rd of January, most Japanese are off from work and school and spending quality time with family and friends is the reason for the season. Here are 14 tips on how to celebrate the New Year according to Japanese tradition!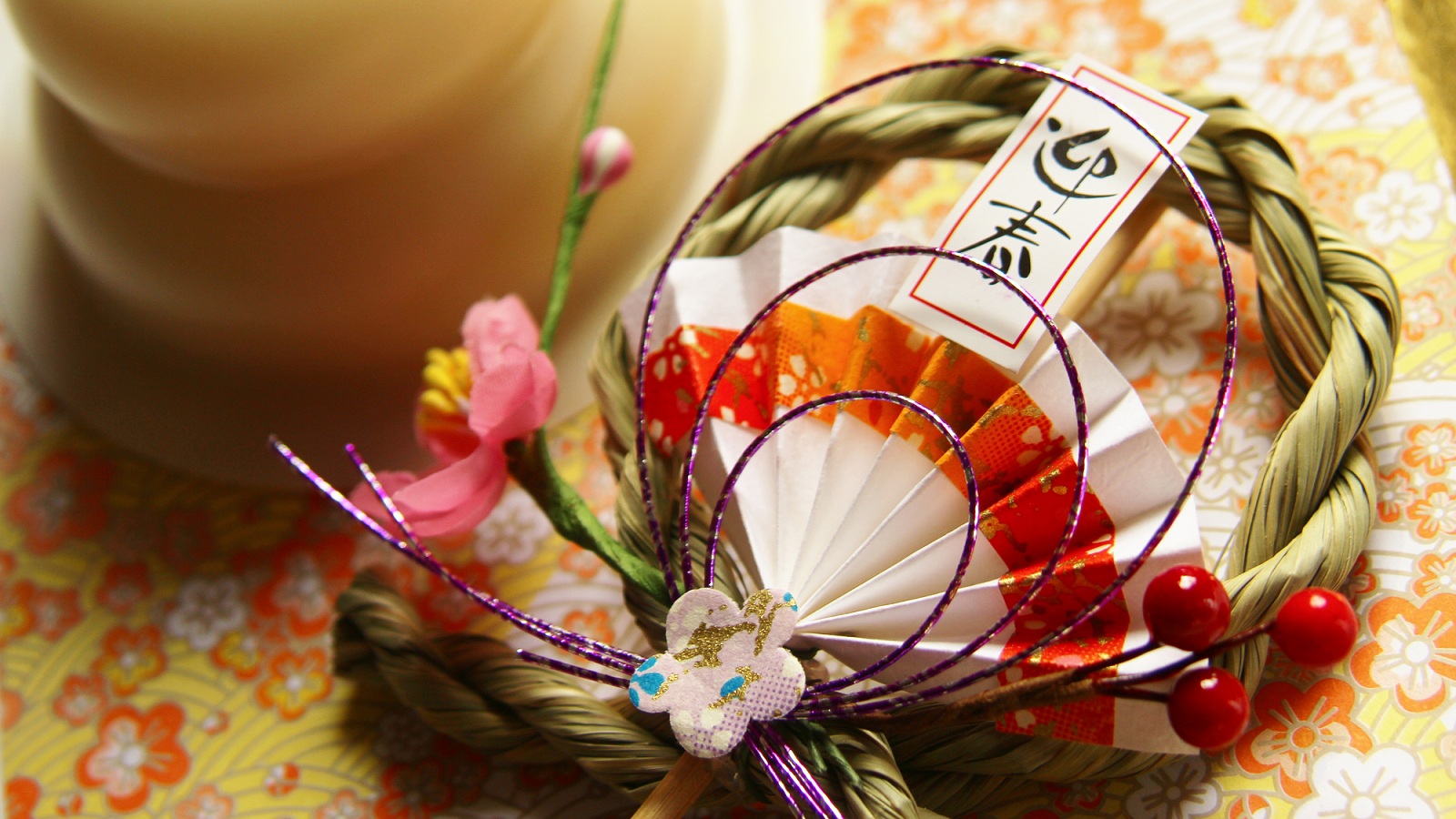 December 26th - 28th, 30th
Create a festive environment with New Year's decorations
Up through the 25th of December, Japan is all lit up with lights and other Christmas decorations. However, as soon as December 26th hits, the Christmas decorations are taken down and the New Year's decorations go up. Among the cultural ornaments you might notice are "kagamimochi", two mochi rice cakes stacked on top of each other with a daidai orange on top, "kadomatsu", paired arrangements of bamboo and pine placed at entrances, and "shimenawa", ornaments made of rope often placed at entrances to ward off evil spirits. It's also common to see decorations featuring the zodiac animal of the coming year; 2016 is the Year of the Monkey.
December 26th - 28th, 30th
Make mochi rice cakes the old-fashioned way
Mochi, or rice cakes made from glutinous rice, are one of the highlights of New Year's cuisine and decorations. Because making mochi is a labor-intensive process, nowadays most of it is done by machine, but for New Year's, only the old-fashioned way, or "mochitsuki", will do. How does it work? Basically, mochi rice which has been soaked overnight and cooked is pounded repeatedly with a big wooden mallet until it reaches the desired sticky, stretchy consistency, after which it is shaped for consumption. Batches of mochi are usually prepared in the days leading up to New Year's eve and it is featured in kagami-mochi decorations and dishes like ozoni.
December 31st
Eat "toshikoshi" soba on New Year's Eve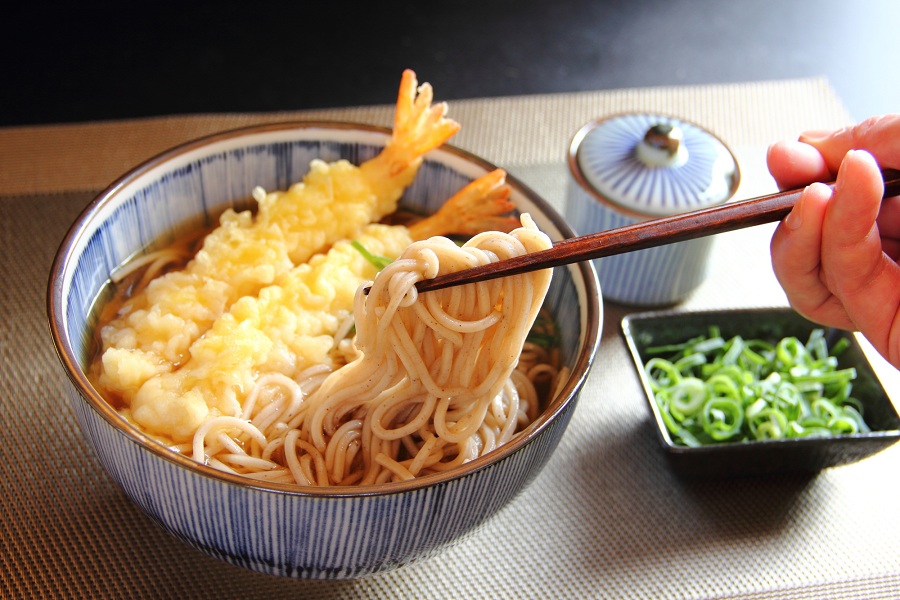 Literally meaning "year-crossing" soba, "toshikoshi" soba is eaten as the last meal of the year in Japan. Its purposes are both practical and symbolic; because so much time is spent preparing for the New Year, a simple dish of buckwheat noodles helps to lessen the burden. It seems the symbolic meaning was added as an afterthought, varying depending on who you're talking to, but most believe that the long noodles imbue longevity. Also, it is believed that you'll invite bad luck if yuo don't finish all your noodles by the time the new year arrives.
December 31st
Ring in the new year (literally) at the temple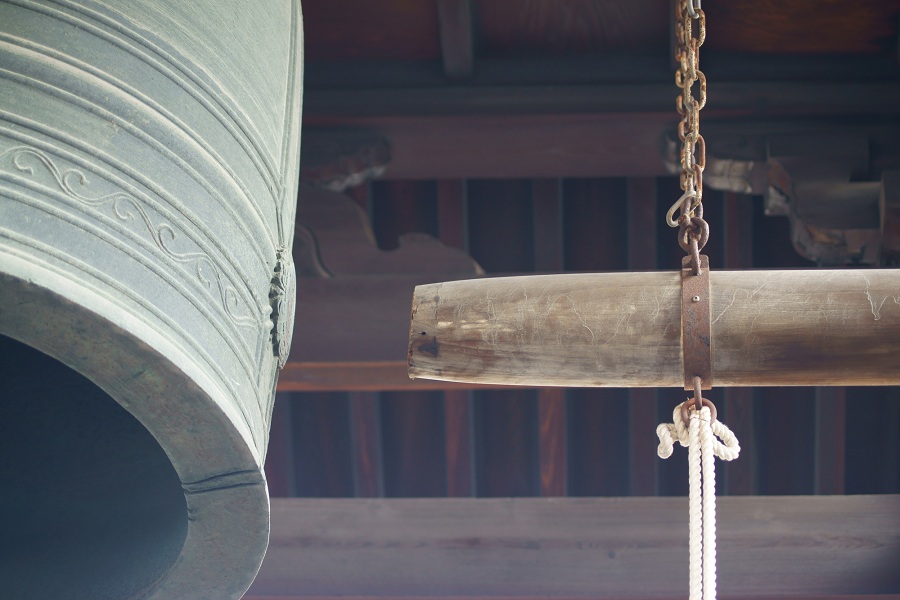 Much of the new year customs in Japan concern purification rites. This ritual, known in Japanese as "joya no kane", occurs at Buddhist temples across Japan on the last day of the year. The temple bell is struck 108 times, symbolizing the 108 earthly temptations as taught in Buddhism, and thus the act is a way of ridding ourselves of these sins in preparation to start the next year fresh and new. Some temples allow visitors to ring the temple bell after the ritual has been completed. Doing so is said to bring fortune.
January 1st
Watch the first sunrise of the new year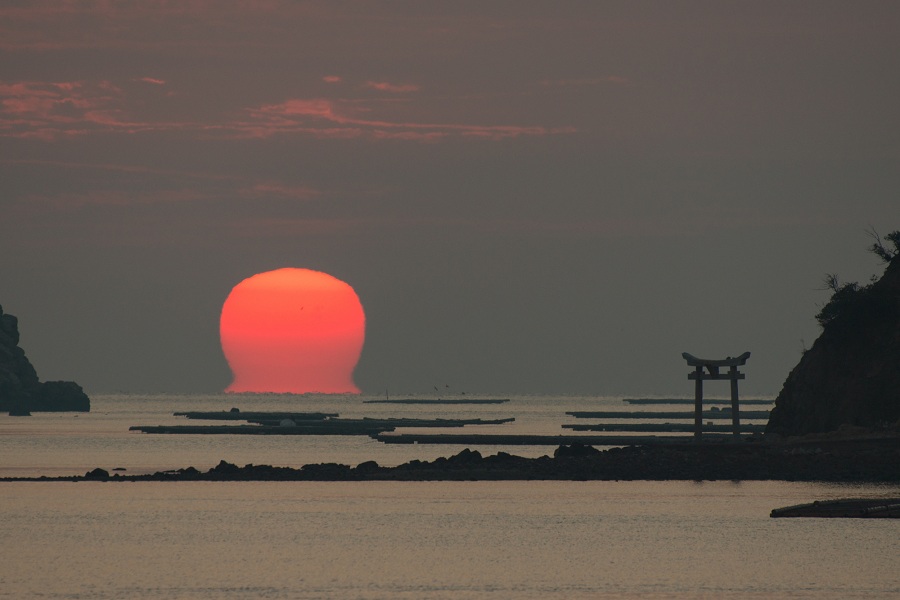 In a country that is popularly known as "the land of the rising sun", it's no wonder that many Japanese hold the belief that the first sunrise of the year, or "hatsuhinode", has a supernatural quality. Making a prayer at the sight of the sun peering over the horizon for the first time in the new year is said to bring good luck, especially when done at places where the view of the rising sun is magnificent. Many people will head to the mountains or the beach, waiting for the sun rise and for the year to start anew.
January 1st - 3rd
Feast, feast, and feast some more
There are two main types of cuisine eating during New Year's festivities in Japan: "osechi" and "ozoni". Of course, both are delicious.
Osechi dates back to the Heian period (795-1185). Back then, the Japanese were especially superstitious, and held the belief that it was unlucky to cook or use the hearth during the first 3 days of the new year. Thus, all the food to be eaten during this period had to be prepared ahead of time before the new year started. Because of this, dishes that keep well over the course of several days is essential to osechi cuisine: simmered dishes, dishes featuring dried ingredients, and pickled foods make up the main core of the New Year's feast. Additionally, each dish has a symbolic meaning related to longevity, good health, fertility, joy, and more--increasing one's fortune upon consumption.
Ozoni really began with the samurai as a nutritious stew that could be prepared on the battlefield, and its New Year's association began in the 16th century towards the end of the Muromachi period. Ozoni's main featured ingredient is mochi rice cakes, and beyond that, the dish is open to interpretation--there are countless variations on the stock used for ozoni and the other contents of the soup by region and by household.
January 1st
Make a toast to the new year with medicinal sake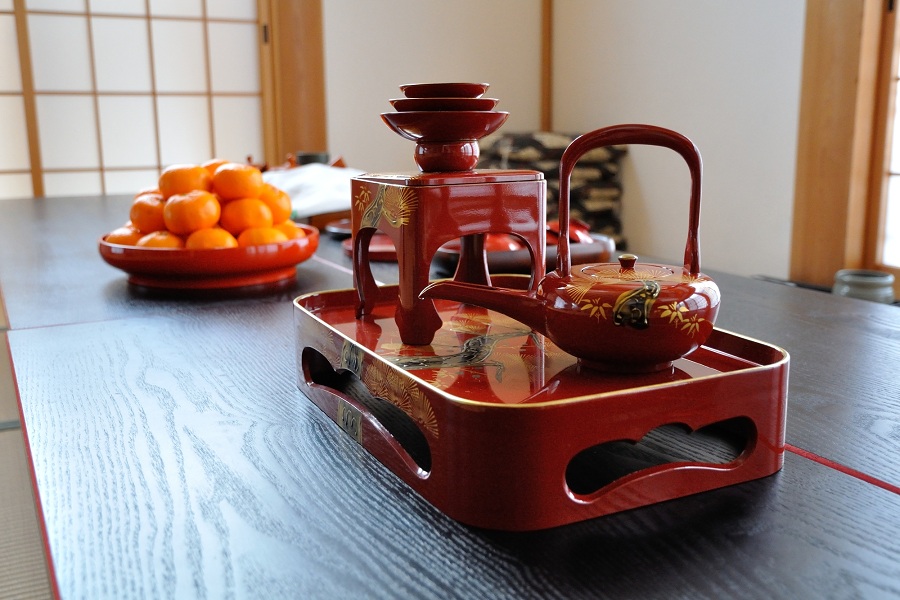 A custom primarily practiced in the western regions of Japan, medicinal sake, or "toso" is drunk on the morning of the new year by all family members with a traditional serving set of 3 shallow dishes stacked on top of each other. The sake contains a variety of herbs and by drinking it, it is believed that any ill fortune remaining from the previous year will be washed away with promises of longevity and good health. The ritual is more for ceremony than for thirst, just a few small sips is sufficient.
January 1st - 7th
Make your first prayer of the year at a shrine or temple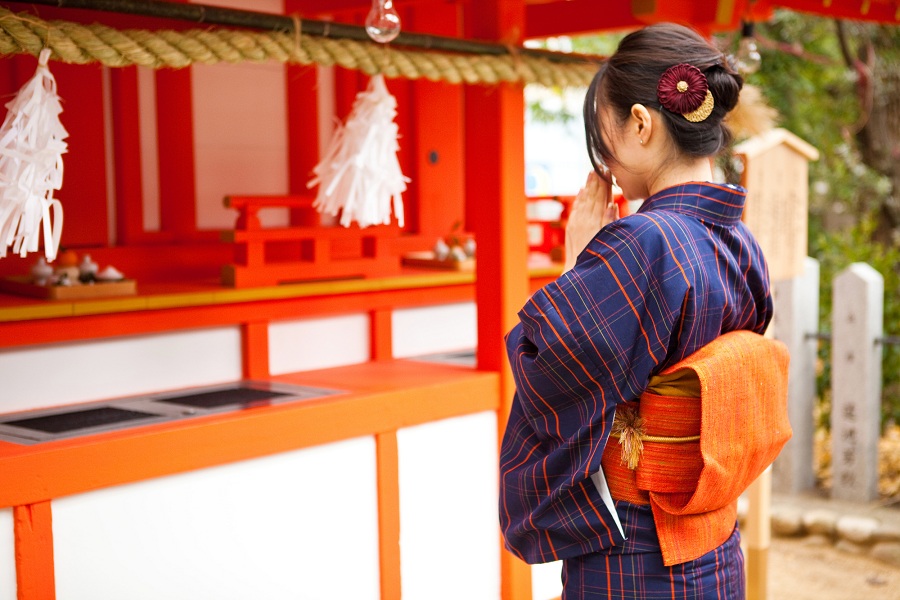 Within the first three days of the New Year, even Japanese who have no strong feelings about religion or spirituality will make their way to a shrine or temple for the first prayer of the year; it's simply tradition. During this time of the year, you'll find throngs of people lining up to make a small offering (five yen is the luckiest) and mentally utter their wishes for the coming year to the enshrined deity. Since it can be quite cold, a lot of shrines will also pass out free "amazake", a mellow and sweet drink made of fermented rice typically served warm. People will also draw sacred lots to receive a written oracle of the year to come, and buy amulets and talismans for the new year, returning the ones from the previous year to be burned in a formal ceremony.
January 1st - 7th
See what fate has in store for you this year with an "omikuji"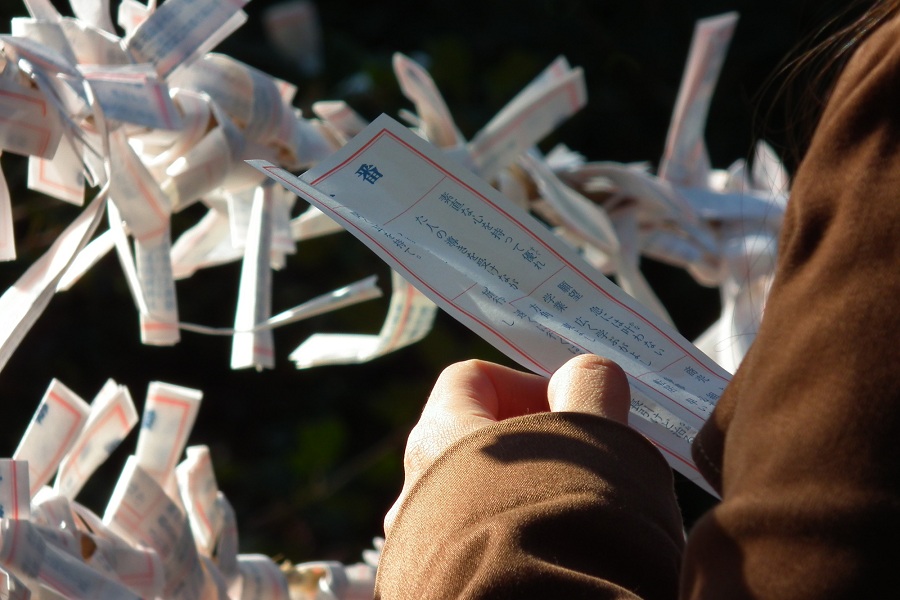 One of the most popular New Year's customs in Japan is drawing lots to receive a written oracle at the temple or shrine, or "omikuji", to see how their luck will fare for the year. There are typically around a hundred or more fortunes a person might get, with each one bearing a specialized description as to how lucky (or unlucky) a person will be, with details regarding finances, health, romance and more. If you get an unlucky fortune, it is customary to tie it up at a designated spot on the temple or shrine grounds in hopes of averting the predicted misfortune.
January 1st - 7th
Purchase an "omamori" for good fortune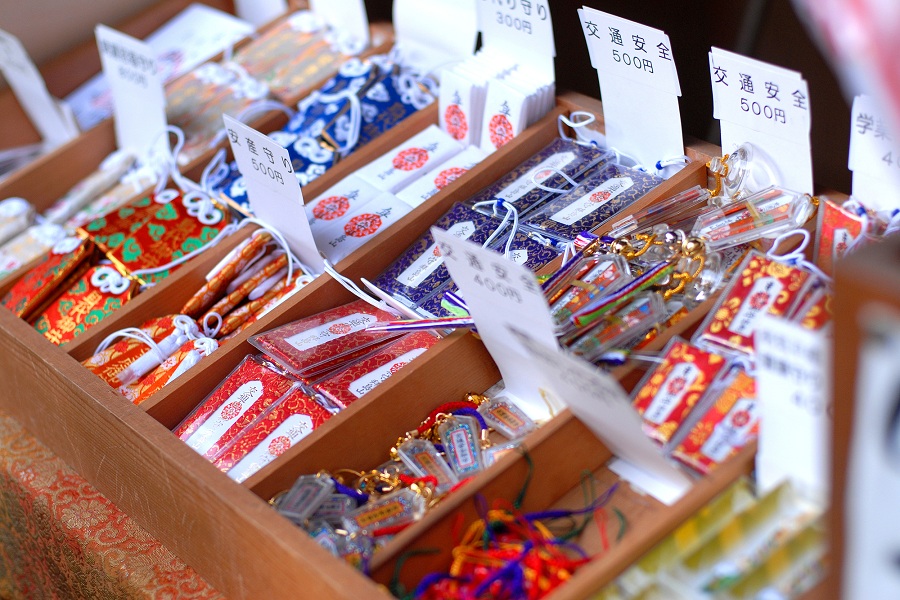 A catch-all term for amulets and talismans, omamori are traditionally purchased at shrines and temples. Different omamori exist for a wide array of purposes--whether it be to ward off evil spirits, meet the love of your life, improve your finances, ensure a safe birth, etc. They also come in varying forms--the most commonly seen being a little brocade pouch (don't open it or you'll decrease its effectiveness!), but there are also demon-quelling arrows ("hamaya"). Never burn an amulet, talisman, or charm! If you must dispose of it, drop it off at a temple to be burned in a formal ceremony.
January 1st - 7th
Give children envelopes of money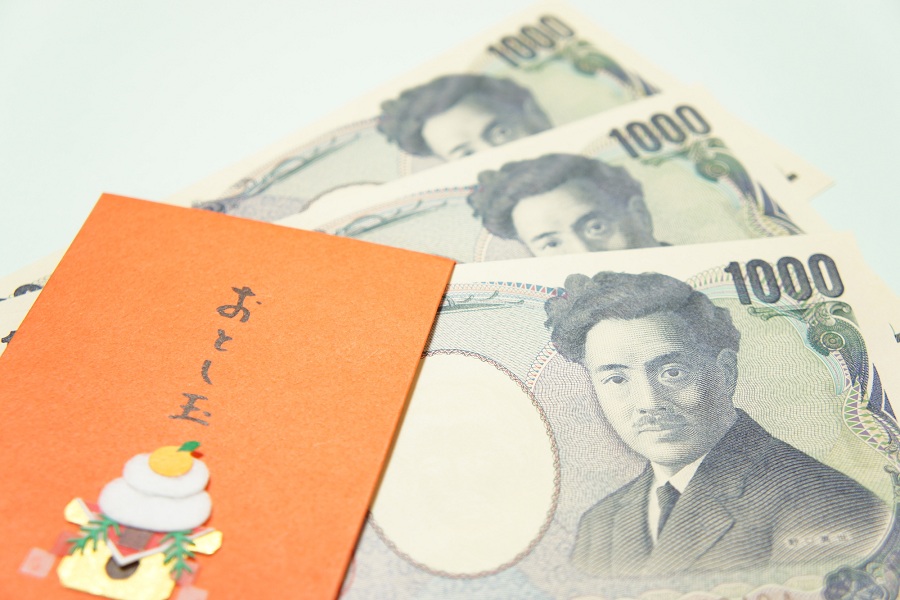 While gift-exchanging at Christmas is relatively uncommon, children in Japan certainly don't get shortchanged--Japanese kids can make bank thanks to "otoshidama", little patterned envelopes filled with cold, hard cash. Kids typically receive otoshidama from their parents and other relatives, in an amount that increases as they approach adulthood (all kids in a family will usually receive the same amount so as to not feel slighted). It might seem a bit impersonal, but the kids are free to spend their new wealth as they see fit.
January 1st - 3rd
Enjoy traditional games and activities
There are a lot of ways to celebrate the new year in Japan, many of which vary from household to household. Of the most well-known and popular are playing traditional games like "hanetsuki", a badminton-like game with decorative wooden paddles, or spinning wooden tops, flying kites, or "karuta", an old-fashioned card game. Other traditional activities, like calligraphy and poetry reading are also common. Watching performances of Beethoven's Ninth Symphony is quite popular among older generations, which has, curiously enough, developed a strong association to the new year in Japan. Some families, however, are just content to kick back with a few board games and enjoy some togetherness.
January 1st - 3rd
Watch some traditional lion dancing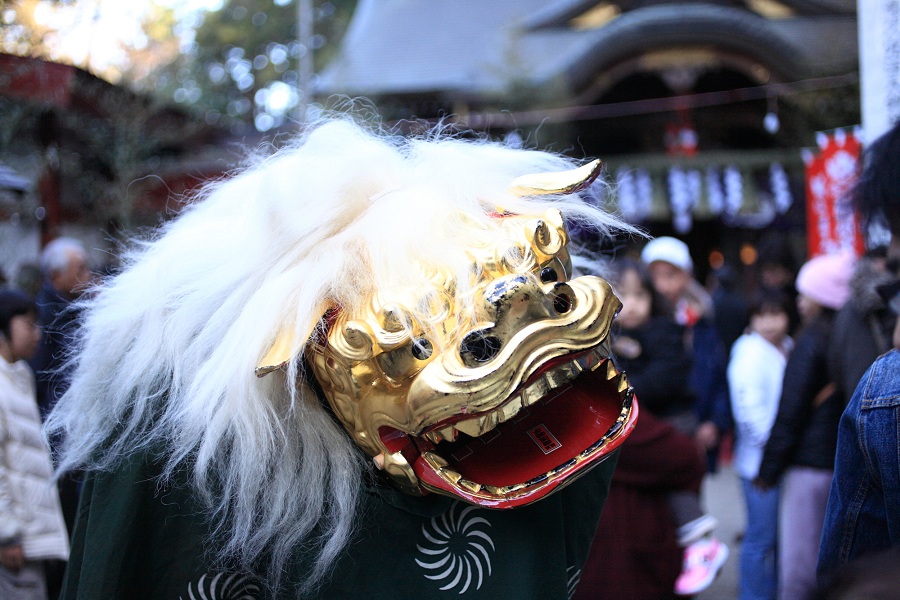 Lion dances, or "shishimai", were originally imported to Japan during the Tang dynasty, but have since been completely absorbed into Japanese culture, with stylistic differences found from region to region. Shishimai is performed at shrines and other venues across Japan during New Year's celebrations, together with festive music. The lion might seem a bit ferocious, but if it playfully "bites" a child's head, it is said that that child will enjoy one year of good health.
January 2nd
Look forward to your first dream of the new year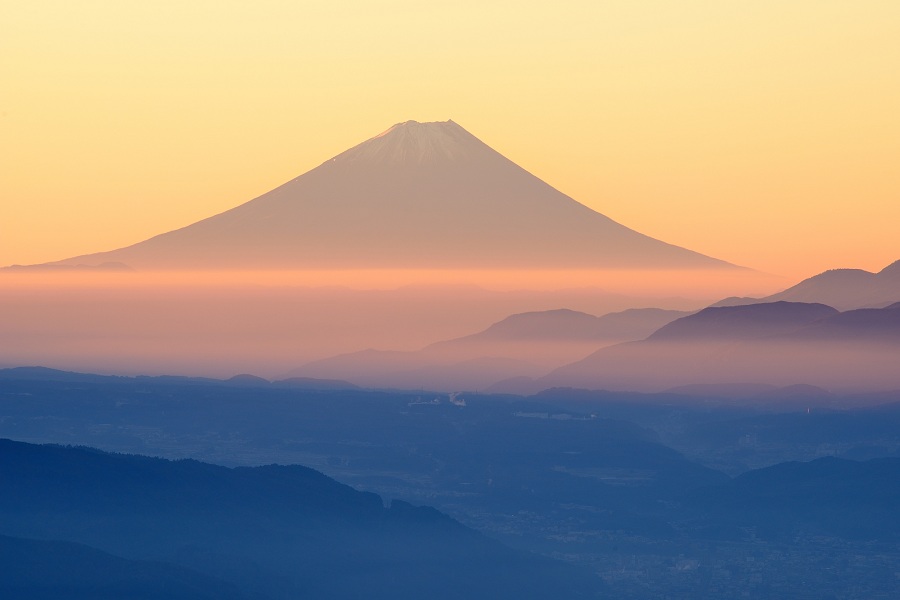 At least since the Edo period (1603-1868), people in Japan have placed much emphasis on the first dream of the new year. Traditionally referring to the dream from the night of January 1-2 (since people stay up the night before and don't go to sleep), it is believed that whatever you dream of will foretell what kind of luck you will have for the rest of the year. If you happen to see Mt. Fuji, a hawk, or an eggplant in your dream, you will supposedly be the luckiest of all!