Credit: Shizuoka Prefecture, Tourist Association

Access
GETTING TO SHIZUOKA (From Tokyo)
The main railroads in Shizuoka are the JR (Japan Railway) Tokaido Shinkansen (bullet train) and the Tokaido Main Line that traverse the prefecture from east to west. The Tomei Highway Bus makes several runs in a day.

TRAIN:
The JR Tokaido Shinkansen that makes stops at stations in Shizuoka are the Hikari and Kodama trains. The stations that Hikari trains stop at differ by train, so be sure to check in advance.

BUS:
The Tomei Highway Bus makes several runs a day between Shizuoka and Tokyo, and Shizuoka and Nagoya. Fares are cheaper than the Shinkansen and reservations are not required.
History
In the cities of Shizuoka and Hamamatsu, and other locations around the prefecture, there is a wealth of temples, shrines, historic landmarks, storied locales, and gravesites associated with Tokugawa Ieyasu. Visit the historic landmarks of Ieyasu and experience the history and culture of the era, as well as the authentic period atmosphere that survives at the temples and shrines.
KUNOZAN TOSHO-GU SHRINE

Kunozan Tosho-gu Shrine (Shizuoka city)
A religious site where Tokugawa Ieyasu is enshrined. – Important Cultural Property of Japan

HAMAMATSU CASTLE

Hamamatsu Castle (Hamamatsu City)
Tokugawa Ieyasu's castle, where he lived for 17 years.

KIGA BARRIER

Kiga Barrier (Hamamatsu City)
A highway checkpoint established by Tokugawa Ieyasu.

KASUISAI TEMPLE

Kasuisai Temple (Fukuroi City)
The high priest of Kasuisai Temple saved a young Tokugawa Ieyasu and his father from the enemy troops.
Credit: Shizuoka Prefecture, Tourist Association
Tokugawa Ieyasu
Tokugawa Ieyasu (徳川 家康, January 31, 1543 – June 1, 1616) was one of Japan's most famous shoguns (commander-in-chief in feudal Japan) and the founder of the Tokugawa shogunate, which ruled Japan for over 260 years. The Tokugawa shogunate was the last shogunate in Japan and is known for first trading with Europeans and seclusion of Japan. Tokugawa Ieyasu was very curious of how things were done in Europe. He therefore made a foreign visitor, Englishman William Adams, the shogunate's official advisor on foreign affairs. However, he was still very fearful of the inflow of foreigners, who brought with them their culture and religion to Japan. This fear has gradually brought the country to seclusion, which was made an official policy by his grandson Tokugawa Iemitsu.
Events commemorating the 400th Anniversary of the Death of Tokugawa Ieyasu
Honoring Shogun Tokugawa Ieyasu
2015 marks the 400th year since the passing of Shogun Tokugawa Ieyasu. The purposes of events commemorating the 400th anniversary of Tokugawa Ieyasu's death are to reappraise the Tokugawa era as a sustainable and culturally mature society in a time of nation-wide peace, unprecedented anywhere in the world, of which Ieyasu laid the foundation, and to communicate this wisdom to future generations both in Japan and around the world. The events also aim to promote and revitalize locations connected with Ieyasu.
Opening time: 01/01/2015~31/12/2015
Location: Shizuoka City, Hamamatsu City, Okazaki City, and other towns and cities in Shizuoka Prefecture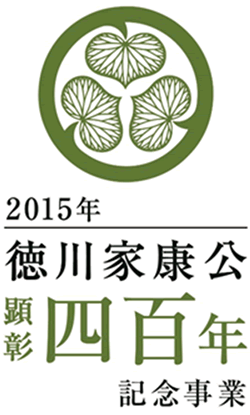 Commemoration logo for the 400th Anniversary of the Death of Tokugawa Ieyasu
History
Ieyasu built the Tokaido, an important major thoroughfare for travel between the east and west of Japan. There were 53 inn towns along the route, depicted in woodcut collections such as the comic novel, "Shank's Mare", and Hiroshige's "The 53 Stations of the Tokaido", of which 22 were located in Shizuoka Prefecture. Shizuoka's beautiful sea and mountain landscapes depicted in the woodcuts are very captivating.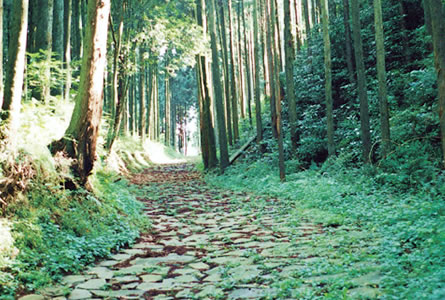 Old Tokaido Stone Pavement (Mishima City)
Shizuoka, the Tea District: "Suppliers to the Tokugawa Family"
Ieyasu not only frequently drank tea for its medicinal purposes, but he also often held tea parties. Ashikubo tea from Shizuoka, his favorite, was later selected as the "official tea" presented to Edo Castle as a tribute. It gave rise to a tea district in the town surrounding Sunpu Castle known as Chamachi, and contributed to the nationwide recognition of Shizuoka for its tea.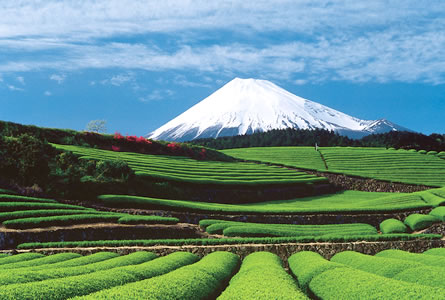 Tea fields and Mt. Fuji (Fuji City)
Scenery
Supporting Izu Peninsula Geopark for Global Geopark Network Membership
KAKITA RIVER SPRINGS

Kakita River Springs (Shimizu City)
Located on the upper reaches of the Kakita River, more than 1 million tons of subsurface water from Mt. Fuji gush up from these springs every day. The surrounding area is protected as Kakita River Park, and it is a popular nature spot city residents to escape to.

MT. OMURO

Mt. Omuro (Ito City)
A 5-minute lift ride takes you to a summit 580 meters above sea level. At the summit you can find spectacular, 300 meters long and 70 meters deep, volcanic caldera, and also numerous hiking trails that offer magnificent views in all direction.

RYUGU SEA CAVE

Ryugu Sea Cave (Shimoda City)
Ryugu Sea Cave, which from ancient times has been believed to possess a mystical energy, is currently a major hot spot for travelers to Shizuoka. It is also a popular site for television and magazine photo shoots. When you look at the entrance from above, the beach behind it appears to have a heart shape.

KAKIZAKI BENTENJIMA ISLAND

Kakizaki Bentenjima Island (Shimoda City)
This small island in Shimoda Harbor was the hiding place of warriors Yoshida Shoin and Kaneko Juzo, who attempted to stow away aboard the Black Ships (foreign ships that came to Japan demanding the country to open its borders to foreigners). The bronze statues of the two men point to the sea, reminding us of this bit of Japanese history.
Credit: Shizuoka Prefecture, Tourist Association
What's a Geopark?
A geopark is a natural park which enables visitors to study, experience, and enjoy the earth beneath their feet. The history of the Izu Peninsula stretches back 20 million years. At that time, Izu was a group of volcanoes born deep beneath the Pacific Ocean, hundreds of kilometers to the south of the island of Honshu. Volcanic activity on the landmass shaped it into the modern-day Izu Peninsula. The Izu Peninsula was designated to a part of the "Japanese Geopark Network" in September 2012.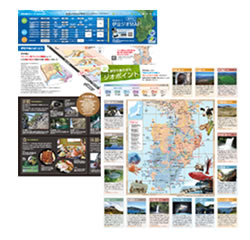 Tropical Izu! Enjoy Flowers in Fall and Winter.
With its warm climate, Izu is filled with beautiful flowers all the year round. You can enjoy flowers and natural scenery throughout the region even in fall and winter.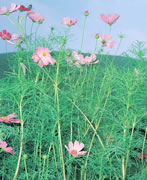 Cosmos flowers, Mt. Omuro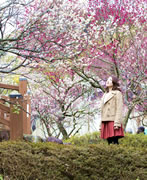 Atami Baien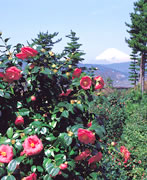 Camellia Blossoms at Mt. Komuro Park's Tsubaki Garden
One of the Top 100 Night Views in Japan
On the west coast of the Izu Peninsula, you can enjoy gorgeous sunsets. They were selected as one of the Top 100 Night Views in Japan.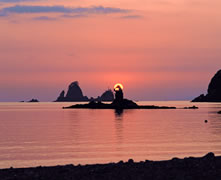 Sunset at Tago, Nishiizu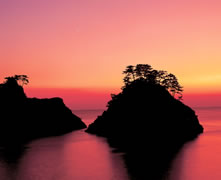 Dusk at Dogashima
Credit: Shizuoka Prefecture, Tourist Association
Explore
Visit Mt. Fuji, a UNESCO Eco Park, and Nirayama Reverberatory Furnace
MINAMI ALPS UNESCO ECO PARK

At the 26th Session of the International Coordinating Council of the Programme on Man and the Biosphere held in Sweden in June 2014, the Minami Alps and Tadami were designated as new UNESCO Eco Parks.

MINAMI ALPS UNESCO ECO PARK

There are 631 registered UNESCO Eco Parks in 119 countries around the world, and the official recognition of Tadami in Fukushima Prefecture and the Minami Alps as UNESCO Eco Parks in June 2014 brings the total number in Japan to seven (as of June 2014).

MT. FUJI

Mt. Fuji is Japan's most sacred mountain. Since ancient times, it has fascinated people and has been revered for its beauty.

MT. FUJI

Mt. Fuji can be seen anywhere in eastern and central Shizuoka Prefecture, and there are many famous spots known for their magnificent views. You can enjoy the beautiful silhouette of Mt. Fuji from the seashore, highways, and the mountains.

NIRAYAMA REVERBERATORY FURNACE

A reverberatory furnace is a smelting facility used to smelt iron for artillery manufacturing. The area around the Nirayama Reverberatory Furnace, which was Japan's most advanced factory at the time, is a nationally recognized historical landmark.

NIRAYAMA REVERBERATORY FURNACE

The building represents Japan's first step toward modernization and it is the only reverberatory furnace actually used to manufacture artillery still remaining in Japan today. In July 2015, it was recognised as a world cultural heritage as a site of Meiji Japan's industrial revolution.
Credit: Shizuoka Prefecture, Tourist Association
Enjoy Shizuoka's picturesque views of the ocean and Mt. Fuji! A 65-minute relaxing boat cruise.
Prefectural Route 223 is a prefectural "road" across the ocean, connecting Shimizu town with Toi town on the Izu Peninsula. A 15-minute drive on the Tomei Expressway from Shimizu Interchange to Shimizu Harbor followed by a high-speed ferry across Suruga Bay will take you from Shimizu Harbor to Toi Harbor in just 65 minutes. The ferry offers a sweeping view of majestic Mt. Fuji from the shoreline to the summit and enjoy the cruise on Suruga Bay.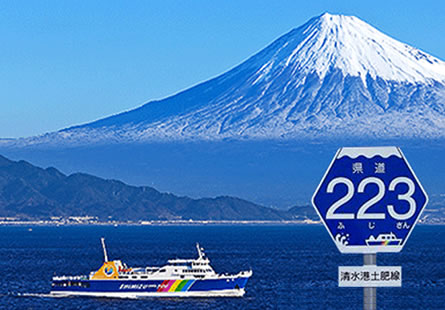 Credit: Shizuoka Prefecture, Tourist Association