Super Sale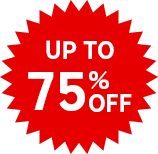 Get the Best Deals on Hotels in Japan
FROM June 17th 19:00 TO June 25th 2017 24:00 (JST) ONLY!!
*Campaign rates listed above are subject to sell out and are available on a first-come-first-served basis when booking during the applicable campaign period of June 17, 2017 19:00 JST to June 25, 2017 24:00 JST.
**The discount rate specified in a plan name [XY% OFF] specifies maximum discount rate offered by the hotel for the given plan.
**Prices shown are lowest available room rates per person per night based on occupancy specified in the description in each hotel box. Prices may vary from those listed above depending on room type, number of guests staying, schedule, and availability.