Enjoy Arima Onsen's hot spring district and gourmet food! Recommended Model Walking Course
Enjoy Arima Onsen's hot spring district and gourmet food! Recommended Model Walking Course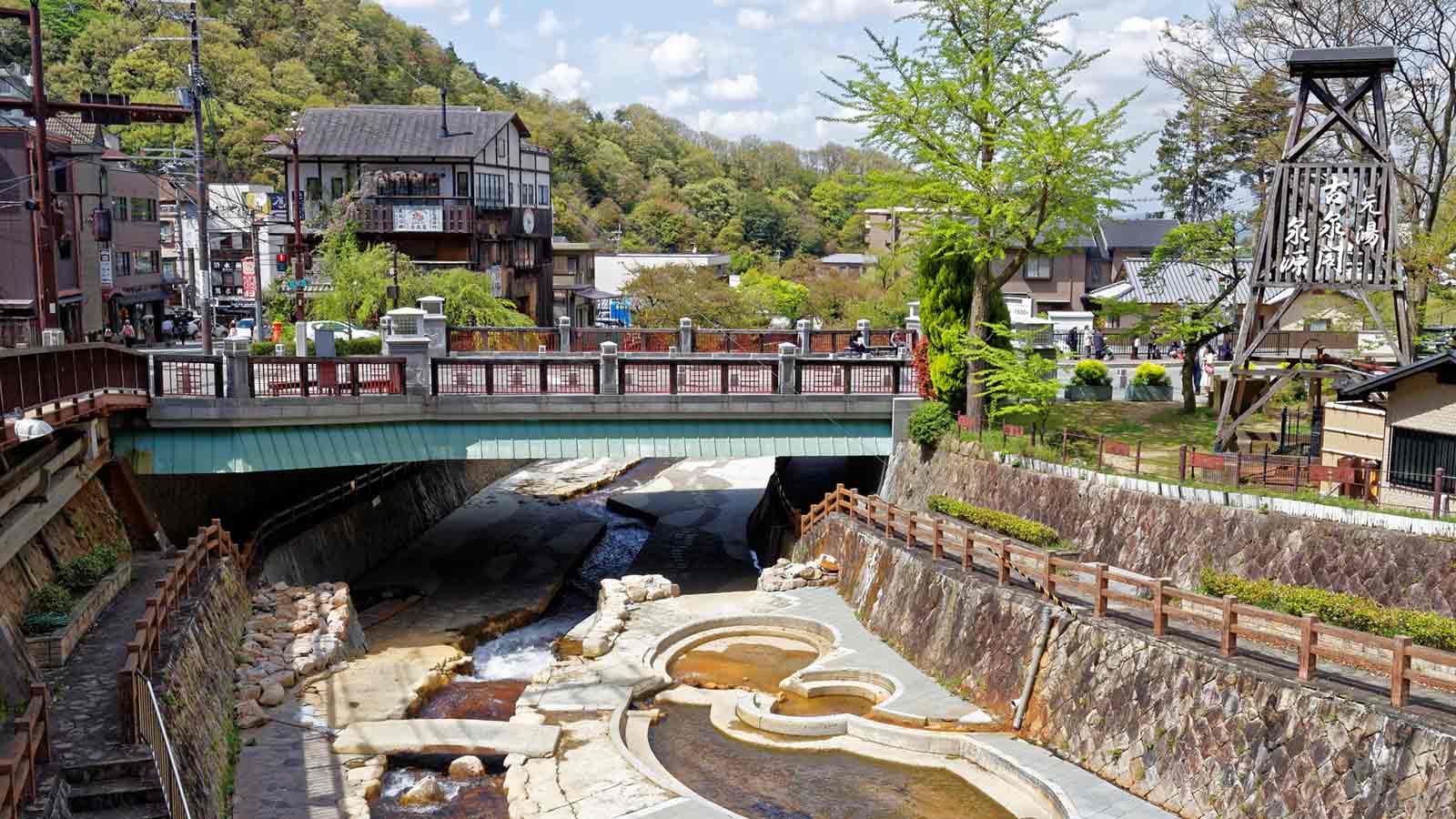 What kind of place is Arima Onsen?
Just 30 minutes from Sannomiya Station or 1 hour from Osaka Station!
Experience the hot spring atmosphere under Taiko-bashi Bridge
Kin no Yu is a popular spot in Arima Onsen near the station
Sample the hot spring at the good old-fashioned Kin no Yu
Famous shops line the atmospheric Yumotozaka shopping street
Enjoy soy milk soft-serve ice cream after a bath
Take a break at a donut shop
Enjoy a pleasant walk
Visit Zuihoji Park during the fall foliage season
Rinse off the sweat at Gin no Yu after a walk
There are many spots for souvenirs around Arima-Onsen Station
Enjoy hot springs, gourmet dining, nature, and souvenirs with the whole family!
Arima Onsen is a recommended Kansai sightseeing spot not far from Osaka or central Kobe. In addition to the hot springs, there are many ways to have fun, such as sampling gourmet good on the go, or taking a stroll in verdant parks. There are a few slopes, but the neighborhood is compact, so getting around is easy. Why not use a weekend or long holiday to visit Arima Onsen?
*The details listed are current at the time of publication. The details may vary when you use the facilities, so please check the official website before using them.
*All listed prices include sales tax.
Coverage, Photos, Text/Oki